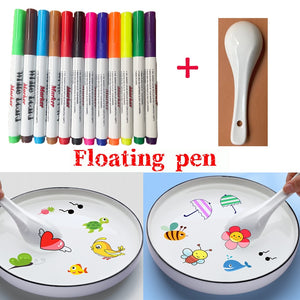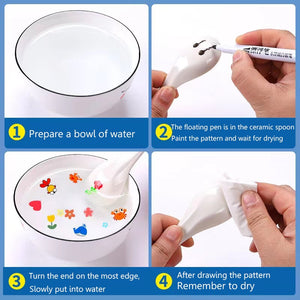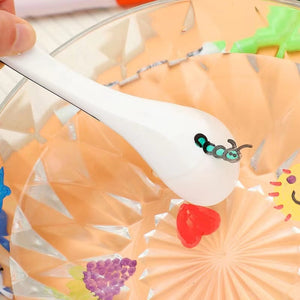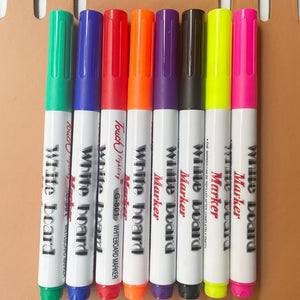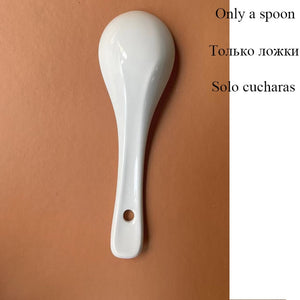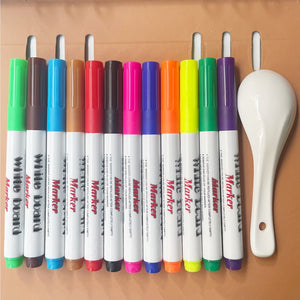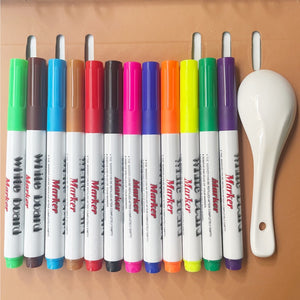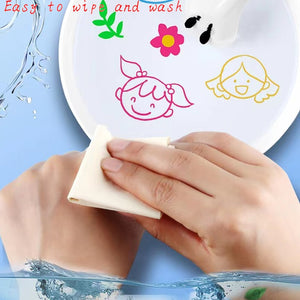 Introducing the AquaArt Magic Pen Set with Ceramic Spoon - an enchanting combination of art and magic that will captivate both children and adults alike! This set includes 8 or 12 magical pens plus a ceramic spoon for an extra dose of wonder and creativity.
Unleash your artistic skills by drawing intricate patterns or designs on the ceramic spoon using the AquaArt Magic Pens. Once your masterpiece is complete, simply wait a few seconds for the ink to dry. Then, immerse the spoon gently into a container of water and be amazed as your drawing magically emerges and gracefully dances in the water!
The AquaArt Magic Pen Set offers a world of imagination and entertainment. Create stunning water displays, experiment with different colors and patterns, and let your creativity run wild. Whether you're hosting a magical-themed party, mesmerizing your guests with captivating table centerpieces, or simply enjoying the art of water manipulation, this set guarantees an awe-inspiring experience.
Not only does this set provide endless entertainment, but it also promotes hand-eye coordination, fine motor skills, and artistic expression. The non-toxic, water-based ink ensures a safe and worry-free experience for artists of all ages.
With its compact and portable design, the AquaArt Magic Pen Set with Ceramic Spoon is perfect for on-the-go creativity. Take it to family gatherings, picnics, or vacations and create magical moments wherever you go.
Unleash the magic of AquaArt and transform ordinary water into a mesmerizing canvas of floating art. Bring a touch of wonder and excitement to your artistic endeavors with the AquaArt Magic Pen Set with Ceramic Spoon. Get ready to be spellbound by the enchanting creations you can create!