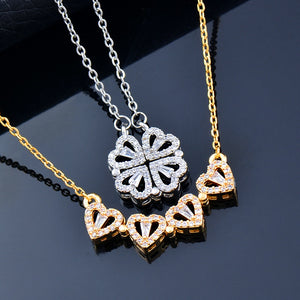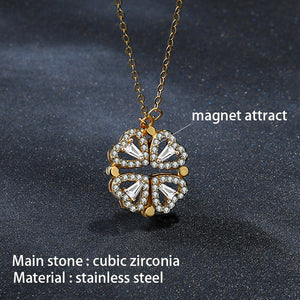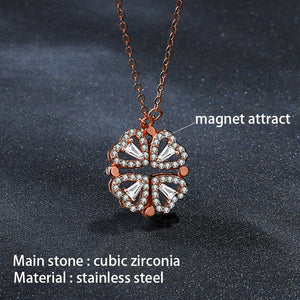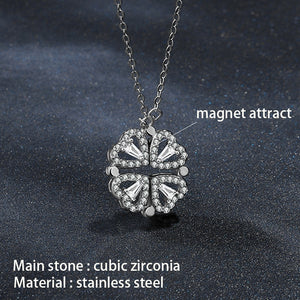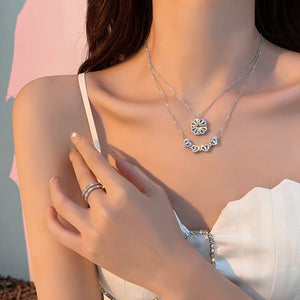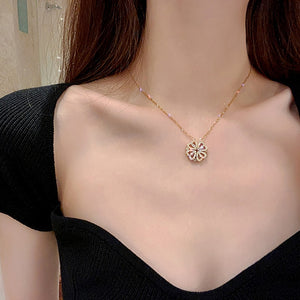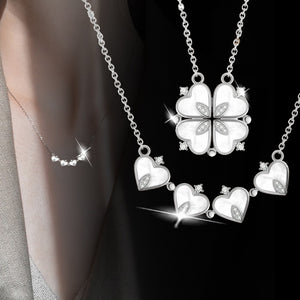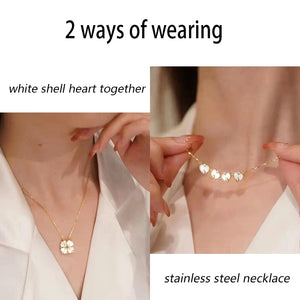 Introducing the Hearts Flower Pendant Necklace - a stunning piece of jewelry that is both versatile and elegant. This beautiful necklace can be worn in two different ways - as a delicate flower or as four individual hearts. It's perfect for those who love to mix and match their accessories and want a piece that can be worn in multiple ways.
Crafted from high-quality materials, this pendant necklace is available in three different colors - gold, rose gold, and silver. Each color option has its own unique charm and will complement any outfit. The necklace is made from durable and long-lasting materials, ensuring that it will be a treasured piece in your jewelry collection for years to come.
The intricate design of the Hearts Flower Pendant Necklace is simply breathtaking. The petals of the flower are formed from four interlocking hearts, creating a beautiful and romantic motif. The pendant is perfectly sized to make a statement without overwhelming your look, making it a great choice for both everyday wear and special occasions.
Whether you're looking for a gift for a loved one or simply want to treat yourself to a new piece of jewelry, the Hearts Flower Pendant Necklace is a must-have accessory. It's a timeless piece that will never go out of style and will bring a touch of sophistication to any outfit. Order yours today and experience the beauty and versatility of this stunning necklace.